NEW JERSEY VIRTUAL
SUMMER PROGRAM 2014
EDU-INNOVATIONS
SUMMER PROGRAM 2014
---
Harassment, Intimidation and Bullying (HIB)
Grade Report Now Available
---
---
Hard to believe the school year is just about over! Barnegat High School students are preparing for final exams and end of the year activities. Graduation is set for Friday, June 20th at 6:00 p.m. on the athletic field. Seniors, please see Ms. Thomson if you have not yet ordered your cap and gown.
All Barnegat High School students will be on a half –day schedule beginning Monday, June 16th. All students will be dismissed at 11:10 a.m. NO LUNCH WILL BE SERVED and there will be no after school activity bus. Seniors will begin graduation practice and all grade 9-11 students will be taking exams on these half days. Below is the final exam schedule. Seniors, please note the REVISED EXAM schedule below. If your grade 9-11 student does not have an exam scheduled on the scheduled day, he/she does not have to attend school. Please call the attendance office to inform Mrs. Walker that your child is out that day due to no exam. Please note the last day of school is June 20th. All students are expected to be in attendance and report to homeroom by 7:10 a.m. Students will be following a modified A/B schedule on the last day, which will be approximately 20 minutes in each class.
SENIORS ONLY EXAMS FULL DAY FOR ALL STUDENTS 9-12
Tuesday, June 10 Period 3 B Exam
Period 4 B Exam
Wednesday, June 11 Period 3A Exam
Period 4 A Exam
Thursday, June 12 Period 1 B Exam
Period 2 B Exam
Friday, June 13 Period 1A Exam
Period 2A Exam
GRADE 9-11 STUDENTS: HALF DAY FOR ALL STUDENTS
Monday, June 16
7:30 a.m. – 9:15 a.m. Period 1A Exam
9:25 a.m. – 11:10 a.m. Period 2A Exam
Tuesday, June 17
7:30 a.m. – 9:15 a.m. Period 1 B Exam
9:25 a.m. – 11:10 a.m. Period 2 B Exam
Wednesday, June 18
7:30 a.m. – 9:15 a.m. Period 3 A Exam
9:25 a.m. – 11:10 a.m. Period 4 A Exam
Thursday, June 19
7:30 a.m. – 9:15 a.m. Period 3 B Exam
9:30 a.m. – 11:10 a.m. Period 4 B Exam
Friday, June 20th
Modified A/B Schedule Report to Homeroom 7:10 a.m.
Dismissal 11:10 a.m.
As this school year closes, I want to thank all our students, staff and parents for making this year a successful and productive one!
Have a safe and relaxing summer.
Sincerely,
Stephen J. Nichol, Principal
---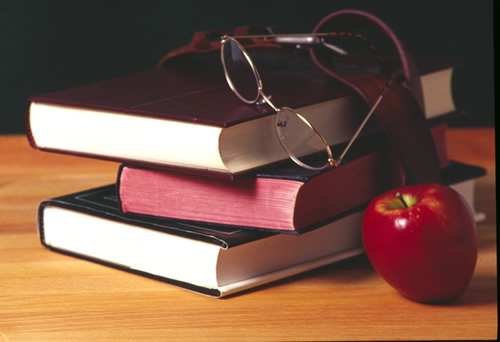 All students attended a "score interpretation" assembly on 1/6/14.
For more information, click the link below:
http://www.collegeboard.com/html/demo/
---
Congratulations to our robotics teams for placing in both robotics challenges at Ocean County College.
Matt Filippone, Joe Letinski, Nick Hussain and Taylor Teliszewski placed 3rd in the race challenge and 2nd in the design challenge.
Mark Magoon, Matt Grobelny, Devin Durante, Brandon Koser and Dan McGarry placed 1st in the race challenge.
Together the students won $4000 in OCC scholarships!!!
---

Congratulations to the Bengal Theatre Company!
BHS Fine and Performing Arts Department had a very excitingweekend. Our Thespian Troupe attended the NJ State Thespian Festival at Kean University. Our Chapter Select performance of our Fall play A Midsummer Night'sDream came in 3rd place in the state. This production also garnered awards for BHS Junior Eve Brescia who won 1st place in the state for best leading actress, and Junior Sami Schroll who won 2nd place for Best Supporting Actress. Midsummer also starred Olivia Hogan, Keith Lee, Kyle Zeitler, Collin Paul, and Melanie DeRosa, with support from ensemble members Kat Davies, Sam Hare, Tessa Chris, Linda McNulty, Shannon Bonhard, and Amanda McKeon. It was the first time that a main stage production from Barnegat has placed in the top three. We are very proud of these accomplishments as well as the following individual and group achievements which were awarded Accomplished Performance Medals, marking them as the very best of the festival:
Keith Lee and Eve Brescia for Comedy Duo Scene
Improv Pairs: Kyle Zeitler & Linda McNulty, Keith Lee & Olivia Hogan, and Melanie DeRosa & Sam Hare
Musical Theatre Solo: Olivia Hogan and Eve Brescia. Eve also won Judge's Select Award for Musical Theatre Solo which is a special honor in that category recognizing her as one of the top three overall performances.
Musical Theatre Duet: Eve Brescia & Sami Schroll
Group Musical Theatre: Eve Brescia, Sam Hare, Melanie DeRosa, Sami Schroll, Olivia Hogan, & Shannon Bonhard for their performance of Cell Block Tango from Chicago.
And Our Tech Team of Austin Dalton, Sumer Gagne, Becca Timpanaro, Cristy Snover & Kayla Corcoran came in first place in the cable relay event in Tech Olympics.
Congratulations Bengal Theatre Thespian Troupe #7363! We arevery proud of you!
Please mark your calendars for April 3
rd
-5
th
as The Bengal Theatre Company presents The Wizard of Oz.
---
Each year the staff at Barnegat High School participates in the National Lee Denim Day which occurs in early October. This year the staff raised $375.00 for the American Cancer Society Lee Denim Day and over the past 5 years have raised over $2,000. Congratulations to the staff at Barnegat High School for their commitment to fight against cancer.